The official website of Matt Ziegler and Jennifer Willis (aka The Sparkles)
Greetings Everyone,
It seems like forever since we have updated the site so we decided to put up some photos from the last year of our lives.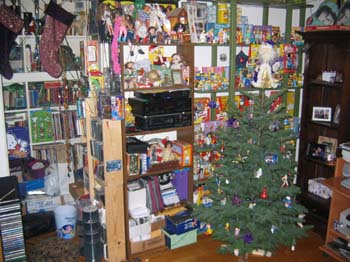 2004 was the first Christmas we had at our apartment in a very long time. We managed to get a tree that fit in just right.
Our friend Victoria came for a visit in December of 2004
Jennifers Mom and Dad came down for Christmas. It rained a lot last year.
We also had visits from wonderful friends like Burton!
In January Jennifer had a visit from some college friends. Brian and Andy.
In January we went to our friends house for their anual superbowl party.
Sue Duffy and Karen Young are pictured here with Jennifer.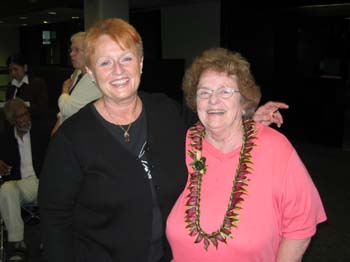 In May, Matt's mom came to visit for a week after spending a week in Hawaii with his sister Ellen.
Here they are at the airport where we met them.
Mom also got to catch up with Don Kraus who was in town at that time.
China had some problems in 2005. When we took her to the vet we found out she had over 20 kidney stones.
After her operation she is a new kitty. She plays with toys she gave up on years before.
She is now on a perscription diet and has lost a lot of weight and seems quite happy
She has a renewed love of catnip and is pretty entertaining to watch when it is rubbed on her mouse toy.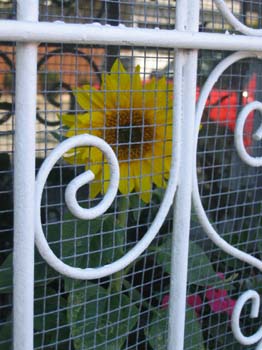 Jennifer decided to leave her job and take the summer off before starting law school in the fall.
She discovered a love of plants and gardening.
She managed to brind a lot of life into the appartment and grew many flowers in the window.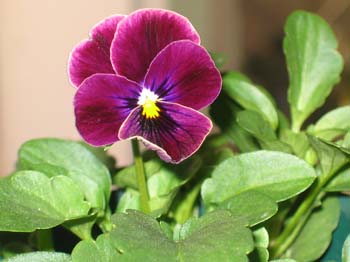 One night we decided to plant some wild flowers around the trees that grow on Fillmore Street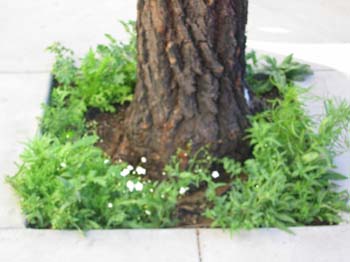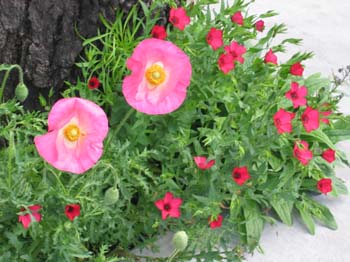 It brightened up the neighborhood quite a bit.
One of the fun things that happened over the summer was that Jennifer and Karen decided to apply for" The Amazing Race"
I shot their application video. We had a lot of fun runnning around the city shooting crazy stuff.
We never heard back from them but we had alot of fun and that is what it is all about.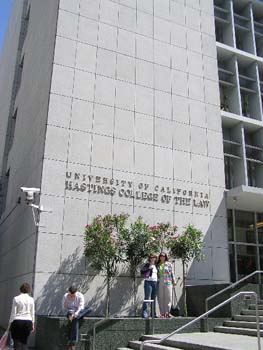 In the fall Jennifer started law school at UC Hastings in the city.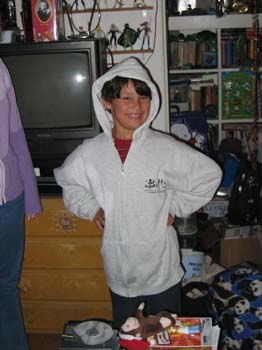 In October we had a sleep over with the Martensen kids.
Anthony shown here loves "Buffy the Vampire Slayer" and loved wearing Jennifers jacket!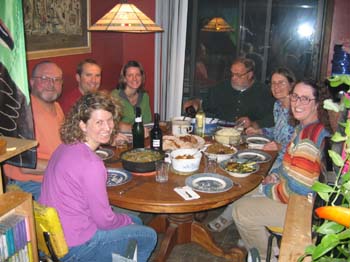 For thanksgiving we drove up to Ashland, OR.
We had dinner with Jennifer's Aunt Kathy and Uncle Pat.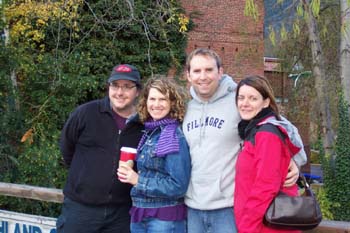 Jennifer's brother Jason and wife Jenny also drove down.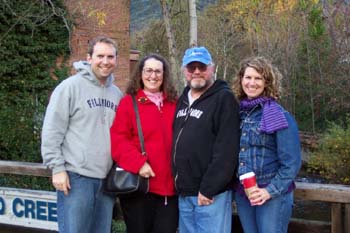 We had a lot of fun in Ashland!
Jennifer spends most of her time studying these days. Daphne is not too happy that the lap top has taken her place.
Since Jennifer is studying all the time I have been enteraining myself by putting out a podcast about Spearhead.
If you are interested you can check it out at here
Well that was our year in a nutshell. Hopefully we can update the site a little more often in the future.
Thanks for checking in with us!
-Matt and Jennifer
More select photos for 2005 can be found here